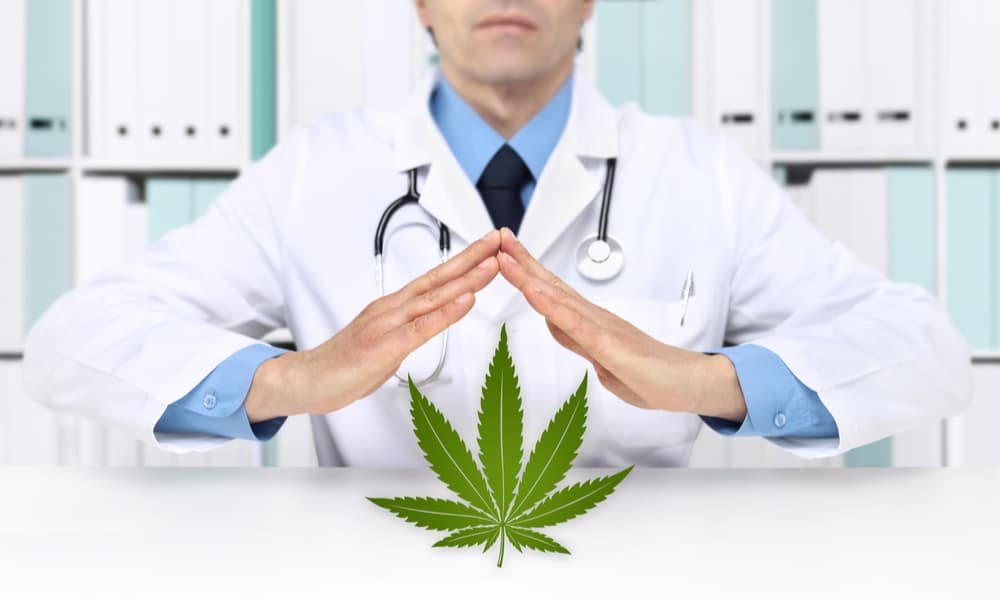 Marijuana, Weed & 420-TOURS on Long Island
Welcome to LI Cannabis® Tours aka Long Island Cannabis Tours. We are your local source for Cannabis Tourism in New York offering Marijuana, Weed, Hemp & 420 tours to local producers of Hemp, Medical Pot & Recreational usage.
What does our company do? LI Cannabis Tours® is an educational touring experience between the very distinct difference of THC-Marijuana/Cannabis & CBD-Hemp. LI Cannabis Tours® provides our guests with a unique experience like no other with ground transportation included to & from the licensed growers of Cannabis in the Great State of New York and the Long Island, NY area. We offer the BEST prices for group and private tours for an unforgettable educational cannabis experience.
Let LI Cannabis Tours® take you & your friends into the exciting world of Pot, marijuana, weed, cannabis, 420, hemp and visiting local Medical Producers, Growers and Retail locations while relaxing in our beautiful stretch limousines & party buses for an ultimate experience adventure. Learn about " Whats the Difference" between these species of plants and whats the difference between medicinal usage & recreational usage. There are many different species used for industrial and health benefits as well as medical and recreational. Should you have any questions during the tour, our experienced professionals will provide you with pamphlets and literature.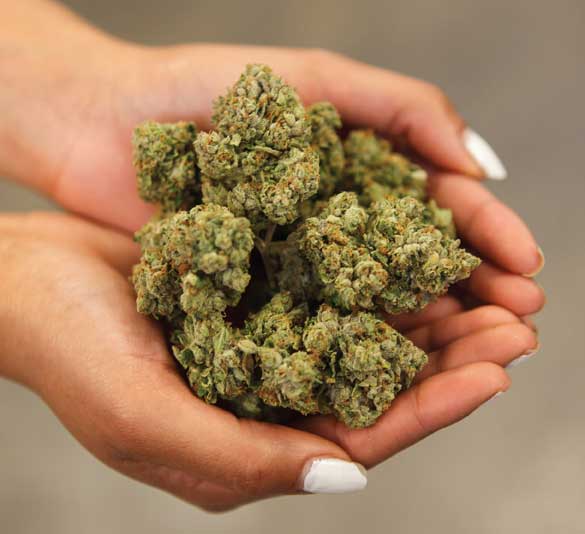 Marijuana Tours, Cannabis Growers & Dispensary Tours in Long Island, NY
If your looking for a Cannabis Tour experience like no other, then look no further! Our company is the original founder whom started Long Island Vineyard Tours and Long Island Brewery Tours and that makes an incredible difference. We offer product, service, transportation and recreation all in one business. Additionally, we have been servicing our customers around the world and in Long Island, NY for 19 years with luxury limo's, suv's, sprinter vans & limo bus transportation. With beautiful limousines & party buses to get you their and a keen sense of what our customers are looking for, come find out what makes us the #1 and most trusted name in Long Island, NY.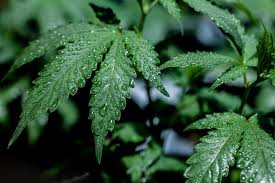 Marijuana Medicine in Long Island, New York
In 1999 the Institute of Medicine (IOM)found a base of evidence to support the benefits of marijuana for medical purposes. There is a growing body of evidence that marijuana has health benefits. Peer-reviewed literature, news reports, and anecdotal evidence demonstrate that marijuana is beneficial for the treatment of pain, epilepsy, nausea, and other health conditions. Twenty-nine states and Washington, DC, have now established medical marijuana programs that benefit patients with numerous conditions. Success with medical programs across the country has led some jurisdictions to legalize marijuana for regulated adult-use (eight states and Washington, DC). Low THC/high CBD products are approved in 17 additional states. With the legalization of Medical Marijuana in the State of NY and our Governor discussing its recreational prohibition elimination, its probably safe to say that it may be legal sooner then later. As for now, LI Cannabis Tours® is offering educational experiences.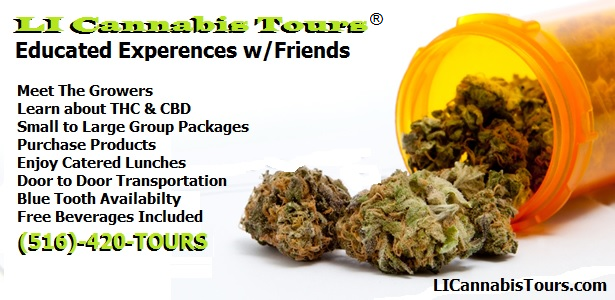 For more information on our Long Island Cannabis Tour Packages, or to make Reservations, please call LI Cannabis Tours® today. Call us at (516)-420-TOURS / (516)-420-8687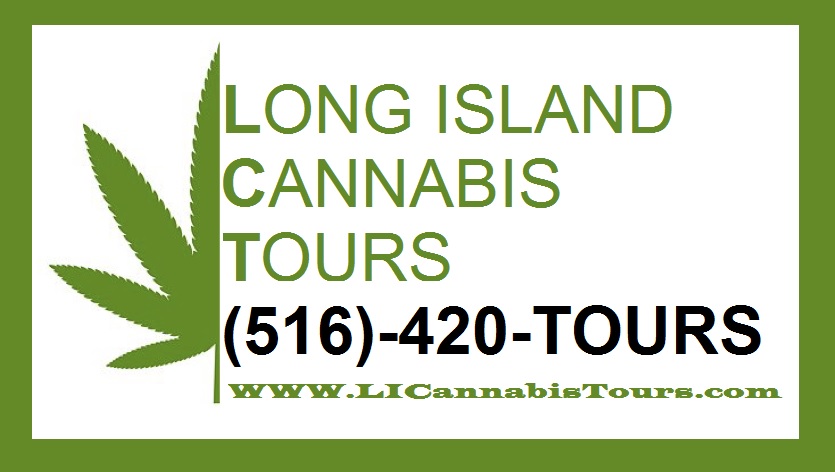 Thank you for choosing Long Island Cannabis Tours