New York's Long Island opts out of marijuana retail, limiting options for store operators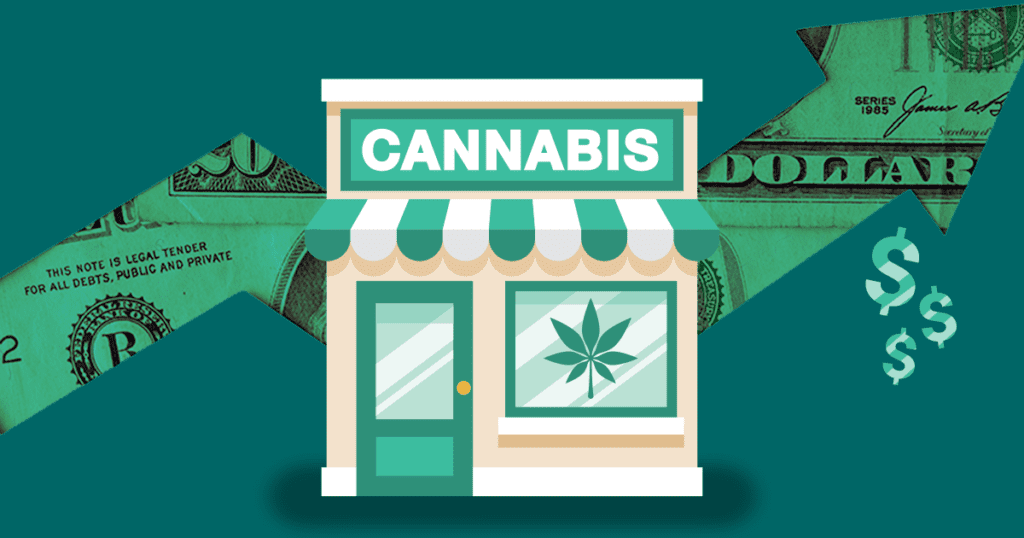 By Chris Casacchia, Staff Writer
March 24, 2023
When New York regulators announced plans to double recreational marijuana retail licenses to 300 for social equity applicants, local cannabis operators and other industry advocates applauded the news.
But behind the scenes, concerns were mounting over the challenge of finding affordable cannabis real estate across large parts of the state because of zoning and commercial restrictions.
About half of New York's 1,520 municipalities have opted out of adult-use retail, according to the Rockefeller Institute of Government, a public policy think tank based in Albany.
Densely populated Long Island, just east of New York City, is a prime example.
The license expansion implemented by the state's Office of Cannabis Management (OCM) has exacerbated a mad scramble to find zoned properties in Nassau and Suffolk counties, which together are generally referred to as Long Island.
"The opt-out issue is really more prevalent in Long Island as opposed to anywhere else in New York," said David Feder, a cannabis attorney in the state who represents Conditional Adult-Use Retail Dispensary (CAURD) social equity applicants and other license hopefuls.
"It's a major issue for not only the CAURD licensees who have been granted this preliminary approval because there's limited locations to find, but it creates an even more challenging issue for the next round of licensees."
According to the Rockefeller Institute, only 11 of 111 jurisdictions on Long Island are effectively open for retail cannabis business, or about 10%, underscoring the difficulties marijuana entrepreneurs face in New York's potential billion-dollar marijuana market.
Nearly 3 million people live in Nassau and Suffolk counties, which are among the state's most populated.
In Nassau County, only five of 69 municipalities have opted in, or roughly 7%, according to Rockefeller Institute data, a mix of proprietary research, public documents and media reports.
They include Kings Point, Mill Neck, Oyster Bay Cove, Plandome and Saddle Rock.
In Suffolk County, 11 of 42 municipalities have opted in for recreational sales and consumption, or about a quarter of those eligible.
Of those in Suffolk, five have "no or limited" commercial properties available, according to Rockefeller Institute research.
"Finding an actual appropriate spot is really hard given all these zoning issues," said New York cannabis attorney David Holland, who represents some CAURD clients looking for retail locations on Long Island.
Retail opt-outs are one of the reasons only five licensed dispensaries in New York are operational nearly three months after the state's Dec. 29 launch of recreational sales.
Three of them are located in Manhattan.
A different approach
Municipal opt-outs are all too common in the cannabis industry, perhaps no more so than in California, where nearly two-thirds of cities and counties still prohibit retail operations more than five years after the state launched adult-use sales.
These cannabis deserts are one of the primary reasons that marijuana sales declined in 2022 in the world's largest regulated marketplace.
But other markets, most notably Rhode Island, have taken a different approach, leaving opt-outs and opt-ins to the will of the voters.
When the nation's smallest state by landmass kicked off adult-use sales Dec. 1, 33 of the state's 39 municipalities had opted in, or nearly 85%. That's believed to be the highest percentage of any market launch.
When New York's Marijuana Regulation and Taxation Act (MRTA) was enacted in March 2021, it gave cities, towns and villages until Dec. 31, 2021, to opt out of adult-use sales and consumption areas.
Most did, though they can opt back in through a voter referendum or legislation.
Municipalities are prohibited from opting out of cannabis processing, cultivation, distribution and delivery.
Residents last year in the small town of Tusten near the Pennsylvania border garnered enough signatures for a ballot referendum in November after its board opted out in late 2021.
Voters overturned both opt-outs – 54% opposed consumption-area bans and nearly 60% opposed retail bans.
"It was the power of the voters," Holland said.
"It's a little bit troublesome when you look at Long Island. There were not strong referendum movements out there."
More barriers to entry
As in other states, New York regulators have proposed distance barriers between marijuana stores and other property types, including schools and places of worship.
According to insiders, a few location restrictions are causing big challenges for retail operators around New York City and particularly in Long Island, which has now been allotted 40 stores.
Among them:
Prohibiting retailers on the same road or within 500 feet of a "community facility," an ambiguous term, critics tell MJBizDaily.
A 1,000-foot buffer between stores in municipalities with more than 20,000 residents.
A 2,000-foot buffer between shops in municipalities with fewer than 20,000 residents.
"A lot of these Long Island towns are all community centers," contends Lauren Rudick, managing principal of New York City-based Rudick Law Group, which is representing several CAURD licensees and other applicants in the region.
Long odds in Long Beach?
In late December 2021, the city of Long Beach in Nassau County opted out of adult-use retail and consumption areas.
On paper, the oceanfront community of 35,000 seems like an ideal market for recreational cannabis sales.
The city can use a tax revenue boost after struggling financially for years, including two recent settlements with developers that will set it back about $250 million, according to media reports.
Its five City Council members are all backed by Democratic voters, who outnumber Republicans threefold in the jurisdiction.
And the beach town is a destination for block and sunset parties as well as its lively bar scene.
"I feel like it's a real big miss," said Beryl Solomon, a Long Beach resident and adult-use marijuana advocate.